In conjunction with our academy's 10th year anniversary this year, The Pink Room International Nail Academy had planned a whole array of events for our graduates, students, friends & family. All the activities are to show our thanks & gratitude to everyone. The Pink Room International Nail Academy would not be able to celebrate this special occasion if not for everyone's support & love for the school.
Our academy will continue to uphold our premium standards in providing professional & hobby nail courses locally & internationally. For starters, we have expended our campus to provide a bigger & more comfortable learning experience for our students. Graduated students are also welcomed to return to the school to practice & seek advice from our trainers. Our facilities are open to all our students & their nail models.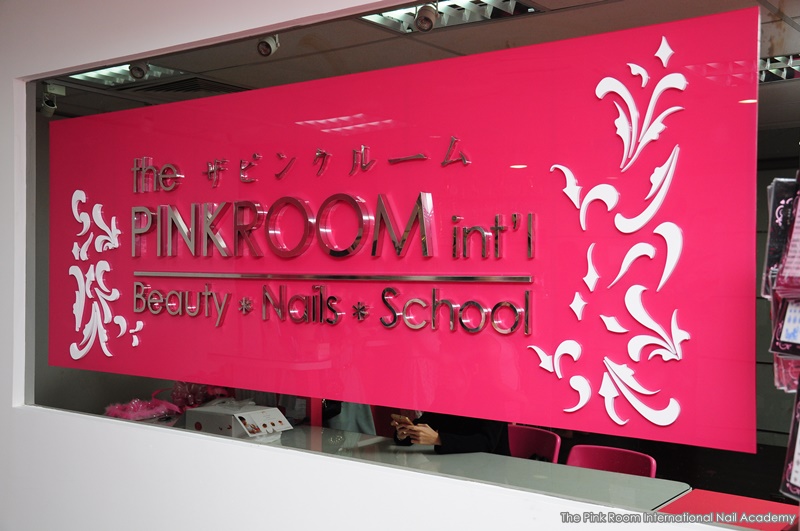 *PRINA NEW CAMPUS OPENING*
To celebrate the relocation, we had invited all our students to share our joy. Our Principal Rachel Tang & Vice Principal Joe Chua had the honor of cutting the ribbon at the ribbon cutting ceremony. It was a meaningful event to mark the start of our continuous journey at our new campus.

*SOFT LAUNCH OF TAT (SINGAPORE) NAIL SHOP*
In collaboration with TAT Japan & our sister company, The Shoppink Room, we launched the opening of the nail supply store with promotions for everyone. The response was great! Every one was excited to have more nail products that they can choose from. The nail supply store brings in a wide range of nail tools, products, accessories, decorations & essentials. This is a great additional to the growing nail industry in Singapore. It provides high-quality, fairly-priced nail products from Japan that are not currently found in Singapore.
*PRINA DIPLOMA CERTIFICATE AWARD CEREMONY*
A graduation ceremony was held for our graduated students who successfully achieved the PRINA DIPLOMA CERTIFICATE. As our Principal Rachel Tang said during the ceremony speech, our certificates are highly sought after for it endorses the high standards of training. The certificates can only be achieved if the student meets the expectations of the school. Our standards are widely known among people in the nail industry.
The Pink Room International Nail Academy is the only school registered with the Singapore's Ministry of Education to provide Diploma courses legally in Singapore.
*BUFFET & CAKE CUTTING*

*NAILART DEMO BY PRINCIPAL RACHEL TANG*
A nailart demo was conducted for all our guests to share the latest & most popular nailart techniques. Tips & tricks were given to ensure that the nailists know what to take note of.
Principal Rachel Tang is well-known among students for being generous with her knowledge & advice. Rachel believes in using her years of experience & expertise to help each student to kick start their salon business; and help solve any hiccups each student meets.
The night of celebrations ended with a photo taking session with our Principal Rachel Tang & Vice Principal Joe Chua. Each student took photos with our trainers in appreciation for their teaching throughout their learning journey with The Pink Room International Nail Academy.
The Pink Room International Nail Academy will continue to boost the nail industry in Singapore & internationally.