3D Nail Art Workshop
Instead of a nail art without dimension, this workshop will teach you how to create stiletto nails with 3-dimensional flowers. Stiletto nails are tight and narrow; therefore the tip of the nail looks pointed. It requires expertise from a professional educator as the process is slightly challenging. To enhance on the uniqueness of the nail, 3D flowers will be added to the stiletto nails as well.
AirBrush Workshop
This workshop is all about blending colors to a gradient effect as well as the techniques of controlling stencil and airbrush gun. With the demonstration and specific guidance by our professional educators, students can perform better and get hold of the techniques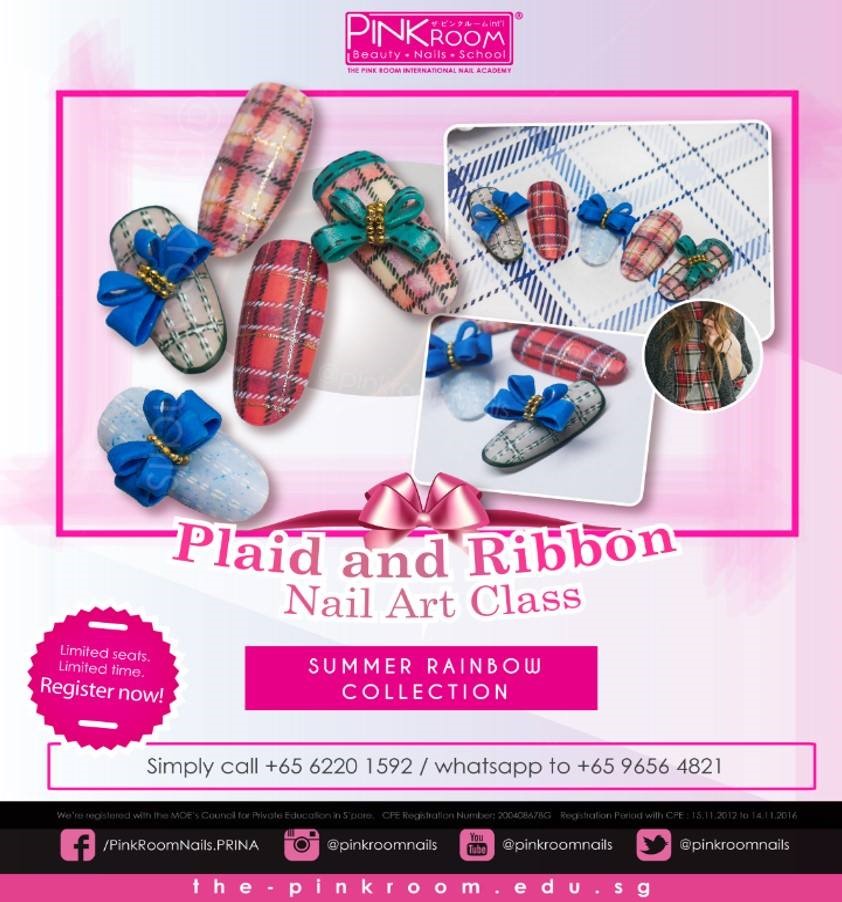 Plaid and Ribbon Nail Art Workshop
Students will get to learn two techniques in this workshop; making of 3D ribbons and hand painting of nail art design using Acrylic. Our professional educators will guide the students using the step by step basis to create the 3D ribbons and tips on how to draw the outlines of professional looking Plaids and Checkered design. This design will stay trendy for festive seasons, such as Christmas.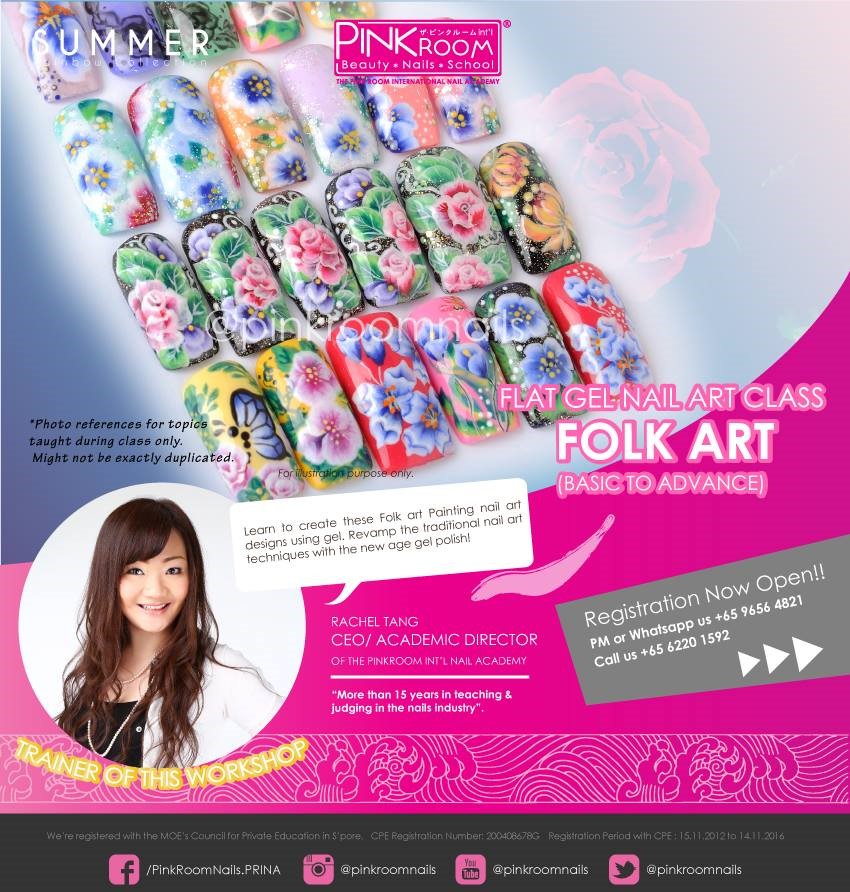 Gel Folk Art Workshop
Folk art is an unique blend of colors followed by painting of traditional folk art flowers using vibrant colors. Though the creation of such folk art designs seem like it require complicated procedure, but all you require is just a brush, a pot of gel and of course with guidance of our qualified educators. In addition, students will be able to learn how to blend different types of colors. The end product will look similar to a 3D effect.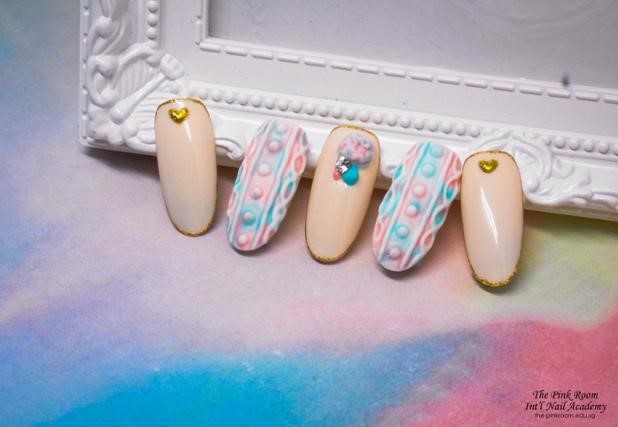 PANTONE is the rising trend for the upcoming season!
Pantone is a mixture of shades with transcedent blue and pink! Here's a sneak peek of our Pantone Knitted Nail Art. This nail art is paired with the detailed knitted design, doesn't it looks subtly eyecatching? To cope with the recent rainy weather, pamper your nails with a set of knitted outerwear maybe?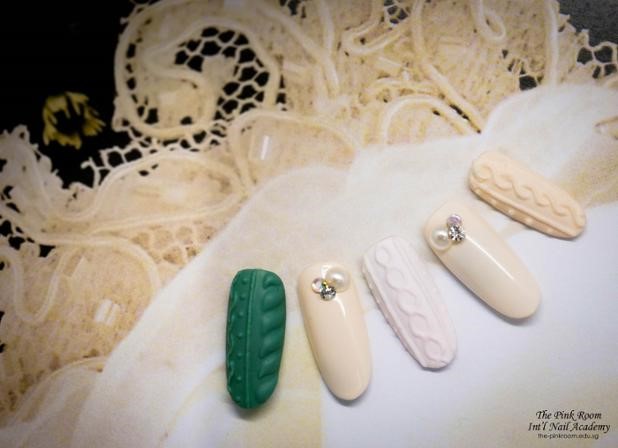 Pastel & Cream Knitted Nail Art.
Pastel colours may seem a little too subtle for you? How about adding a touch of a Dark colour with the cute knitted design! This technique will definitely stay classy as the time goes by. By matching colours like these, you can create a very elegant look too~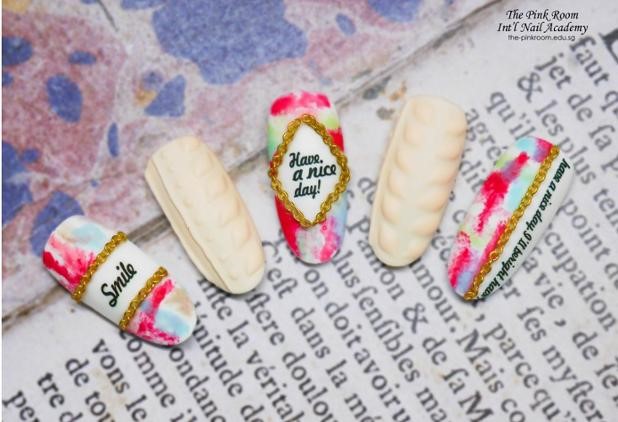 Typographic X Knitted Nail Art
Add an artistic personality to your nails by using some typewriting wordings! Knitted design along with splashes of neon paints, this will definitely be very suitable for the upcoming summer season!
Interested to join us for our workshops? Contact 6220 1592 to find out more!